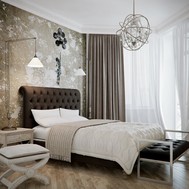 Why: As a Home Owner and getting ready to start a project, you may want to bounce your ideas off of a professional, and to provide a way to organize your project and help determine a style to stick to...
What: This is an onsite consultation. There is an interview to determine what style and what you require the space to function as. You should be prepared with a list of all you want of a space. I recommend you go through our free tutorial on how to create a Program
(Click Here)
We create a list of everything all that may resolve your issues or design dilemas as well as offer space planning ideas, lighting ideas, furnishings, etc. Please call and let us know the project you needing help with and we can determine if this is the best level for you.
The cost is $175 (90 min) for this service. You receive via E-Mail all of our notes, suggestions, list of resources, any designer discounts available when you are ready to purchase, worksheets or organize your project and any material information we recommend as well as 2 follow-up e-mails.
Travel beyond 20 miles incurs an extra expense for time and cost.
---
Please Call 386-847-0373 to Schedule A Visit
or E-Mail designmangrove@gmail.com
Design Fee For In Home Consultation.....................$175.00
Pay Here With Paypal or Credit Card Once You Have A scheduled Appointment

Then Please Fill This Questionnaire Out & We Will Contact You Shortly

The purpose of this questionnaire is to help us gain a better understanding of your goals and objectives for your project. Hopefully, it will cause you to think more carefully about your needs, and articulate them as clearly as possible. If you are uncertain of the answer to a question, simply leave it blank, and we'll discuss it later. Try to be as specific as possible: clear communication will go a long way toward ensuring your vision is achieved. And you will be sure to get the most out of our visit.