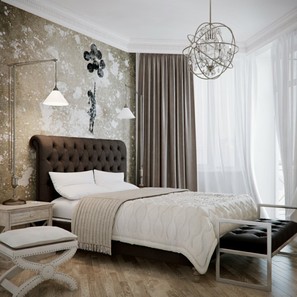 "I am mindful that no matter what budget our client has for a project, it is most important to us to help them make the most of their investment, this is our value. We are intuitive of what elements allow a design to rise above."
Design and Drafting, CAD
Floor Plans
House Plans
Interiors, Space Planning
Hand Rendering
Textile & Material Specification, FF & E
Procurement & Project Management
---
Why: This level of service is all inclusive and offers management service as well to follow through on implementation. So many clients have their own business or work full time and taking on building a new home or a full renovation can be unrealistic to create and manage.

What: It can be daunting to start a large scale project on your own. What we can do is walk you through the process. We work with you to create a Floor Plan and Working Documentation to get your design ready for construction. We will pull together all of the materials and finishes as well as fixtures and equipment to create a cohesive design. All along the way documentation is being created so your design is easily accessible and understandable to trades people as they work on your project. This includes construction documents, contraction details, electrical plans, interior elevations, furniture layouts, material and finish specification tables as well as any furnishing and fixture specifications. If you would like we can manage all purchasing and delivery of furnishings.
Once your plans and documentation are ready, we will be with you through the entire project until it is complete. We work with contractors and trades people on a regular basis to communicate and facilitate what ever needs to be done.
If you are not sure you need this level of service, we break down the stages of a project and can help you were you feel you need it. Please feel free to call or e-mail with any questions.
Jennifer & Christian
Can include:
Residential Building Design
· Design home renovation or new construction
· Create Floor Plan Design, Space Planning to meet individual needs
· Review with client
· Space requirements are to meet barrier free design standards
· Full Set Construction Documents
· New construction floor plan
· Space plan
· Exterior Elevations
· Foundation Plan
· Details and Sections
· Lighting and Electrical plan
· Framing plan
· Roof framing plan & Details
Interior Design
· Create Design concept for interior of all finishes, fixtures, etc.
· Selection of Materials
· Review selections with Client
· Create Detailed Material Schedule for all Finishes, Fixtures, Equipment in the home and Garage for Contractors Use.
· Create Millwork plans for cabinetry in kitchen , baths, pantry, garage area, etc
· Create virtual story boards for client
· Conceptual sketches
· Interior Elevations to communicate Design
· Purchasing management
· Pricing
· Proposals & Purchasing
· Expediting
· Scheduling
· Review design with contractor
· Problem resolution
· Review and management with contractor to ensure integrity of design
· Job-site meetings with contractor
Please Call 386-847-0373 or
E-Mail:
Designmangrove@gmail.com for an appointment.
Please have your idea s ready as well as any floor plans you have or sketches of ideas.