As an Artist Or Designer uses
Principles to Create.
You will have a system to lean on;
A Basis of Thought
and Actions to Build on.





---
---
With the Design Abundance System you will, with a little effort on your part,
realize your true potential, live a life with more Peace, and create real Abundance in your life and for others around you.

---


There are times in our lives that we feel we need to rebuild our lives and our work, our environment. I found myself in this place again a few years ago after the recession, digging myself out of a hole. Life had become so complicated, I was now a wife, a mother and had been working for myself for so long I wasn't sure I was employable.

It occurred to me that I was using the same language in my self talks that I was using to create my artwork and design homes and interiors with. What came to me was a hierarchical structure of existing principles for creatives to base a life developing system within as well.




---



Now imagine yourself without the overwhelm of being everything to everyone. Imagine yourself with clarity to make decisions that will only take you forward on your path.
Imagine yourself with more time to create, to manifest your dreams,
to accomplish and start marking off the bucket list.
Using the Principles based in Design I outline
and guide you through you can acheive more , do more, be more and give more.





---
You will receive instant access to download your
-Audio Webinar on a haphazard basis, because I do work full time and put my family first ;)
-Worksheets, Guides and Bibliographies

Once all is in a print version and on CD They will be available for purchase. But for now, it's all about sharing and filling mine and your spirit by giving!
---

You can continue on without direction and action
OR
You can begin to build a life of Dreams
A life you will consider Paradise
A Life that sees no Limitations




---




Within this system there are not only the Principles we act on to make more clear decisions in our lives, there is also the recognition of the Design Elements that come into play as we travel through our daily experiences. These elements Shape our surroundings as well as our choices.

As an Architect designs a sky scraper from the ground up, she must constantly be aware of the inner workings of the building, how its inhabitants will use and react to it's spacial design as well as the infrastructure to support a healthy environment , I have drawn on the elements of design as a sub structure of practices and actions to facilitate our principles of guidance. These actions based on or principles will lead you to the abundance of life, clarity of vision, resources for creativity, and greater ability to serve our community.





---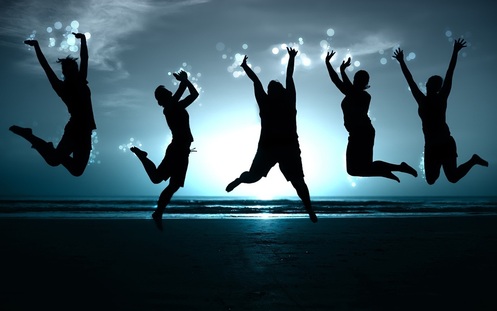 I live by the words I have written. If you are an artist, a creative, an entrepreneur, if you need some inspiration to move you to greater heights, this series will help get you there. You will have to put forth effort on your own of course, but with that little effort you will receive the abundance in your life you decide to call to it.

What I have experienced applying this method and system over the last several years is this:
-I went from a failing art business to rebuilding it and selling it
-I created another studio, built it and sold it
-Travel with my family to the Keys and Costa Rica for Vacation
-Spending more time on new hobbies, learning guitar and Golf - of all things
-Started my own Design Firm, first year made $5000, Second Year grossed $50,000 , Third year, more than doubled that and continues to grew exponentially.
-Created relationships I never imagined would exist.
-Filled my heart with Joy to have the ability to give back to those who have more need than us, as well as support causes that are close to our hearts.

These are the goals and more that I want you to acheive.... DO MORE.... BE MORE!!!! for yourself as well as to those around you, for the greatest good of all involved.





---
This Offer will only be good until all is in print.
(But for now its FREE)
Click HERE for your FREE VERSION
Once I have completed the Program the offer expires and goes to print!
Only $147 for the complete system, on all media.
Downloads, Printable Worksheets, CD version to listen to in you car,
and the E-book and a Paperback.
You will receive all of this once it is in print.