What we love to do for you is to work Creating Concepts to Portray Clean, Concise, Current, Beautiful and Timeless Design While Maintaining Durability, Safety, Quality.

We work in Central Florida, New Smyrna Beach, Daytona Beach, Ormond Beach, Orlando and surrounding areas.

Our Goals:


Helping our clients eliminate wasted time researching the latest trends, materials and techniques as we stay up to date with CEU's and by attending industry conferences.
Relieving your stress of having to know everything to make the best decisions on what to use where.

We collaborate with our client to create their best space and help get the best return on their investment through interview and program building.

We relieve the feeling of chaos and overload from all the advice and ideas that may not be appropriate or suitable for you by creating an organized cohesive design based on your personal lifestyle and goals.

We alleviate the time stress of organizing all of the material selections by creating organized schedules for the contractor or installer to understand easily to avoid any mistakes and save money in the long run.

We help avoid the stress of going over budget and spending too much by having the plan in place and one that is easy to follow. Our industry relationships offer an opportunity to save more on the materials to offset the cost of design services. You end up with better quality products as well as receiving Designer Services to raise the value of your investment. Please see our list of services and if you feel you need help with any of these.

We Plan with you a home design that suits your needs as well as looking to the future and incorporating flexibility on your design to move you through the ages and offer a return on your resale value.




---

---

---

Design Results in 5 easy Steps:
FREE Webinar


---

---
---
Services

Design and Drafting, CAD * New Construction * Residential Design * Remodels
Floor Plans * Interiors * Lighting Design
Kitchen and Bathroom Design
Project Planning * Fine Furniture Design and Sourcing * Art & Accessories * Flooring Window Coverings, Draperies, Plantation Shutters, * Wall Coverings * Fabric & Upholstery
Stone Selection and Design and Tile Design * Hand Rendering to Communicate Design
Procurement & Project Management
---
"Ask a Contractor" Seminar Series
A seminar series to help you navigate through your project whether its a remodel, a renovation or new construction. This is a teleseminar series just for you to learn what the professionals in the industry can do for you, so you are informed and educated about the process of design and building. This is the get rid of the overwhelm of starting what can be a daunting task, a construction project.

Click here to listen and learn. Feel free to e-mail or call with any questions.

---
---
contact us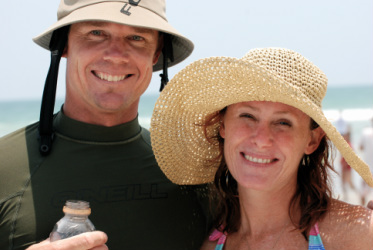 Jennifer Kerr-Marsch
ASID Allied
Address: 808 Magnolia Street
New Smyrna Beach, FL 32168
Ph: 386-847-0373
Fax: 888-852-5298
e-mail: info@mangrovebaydesign.com
---