Mangrove Bay Design & Art Tile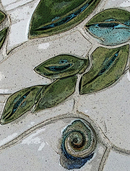 ASID Allied
,
WFCP
Save Time, Money & Aggravation with a
Comprehensive Design Plan that Elevates Your Space & Raises the Value of Your Investment
---
What we love to do for you is to work Creating Concepts to Portray Clean, Concise, Current, Beautiful and Timeless Design While Maintaining Durability, Safety, Quality.
We have a skilled staff of designers to get your project going always with your budget in mind. We work in Central Florida, New Smyrna Beach, Daytona Beach, Ormond Beach, Orlando and surrounding areas.


"Ask a Contractor" Seminar Series
A seminar series to help you navigate through your project whether its a remodel, a renovation or new construction. This is a teleseminar series just for you to learn what the professionals in the industry can do for you, so you are informed and educated about the process of design and building. This is the get rid of the overwhelm of starting what can be a daunting task, a construction project.

Click here to listen and learn. Feel free to e-mail or call with any questions.

---
Services

Design and Drafting, CAD * New Construction * Residential Design * Remodels * Floor Plans * Interiors * Lighting Design * Kitchen and Bathroom Design and Specification
Project Planning * Fine Furniture Design and Resourcing
Art & Accessories * Flooring * Window Coverings, Draperies, Plantation Shutters, Wall Coverings * Fabric & Upholstery * Stone Selection and Design and Tile Design
Hand Rendering to Communicate Design * Procurement & Project Management
contact us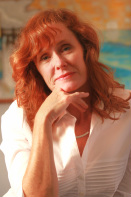 Address: 808 Magnolia Street
New Smyrna Beach, FL 32168
Ph: 386-847-0373
Fax: 888-852-5298
e-mail: info@mangrovebaydesign.com
---